Welcome to Coralldot,
www.coralldot.com is of the best Magazine and Blog that provides you all Beauty, Fashion updates, Dressing updates, Health tips, best product deals, Reviews, Unboxing, Product reviews and many other more things related to Fashion, Beauty and Health. This is one of the finest platforms for getting informative tips about your regular routine life. Our Founders and Team always travel to diferent countries, cities and discover new places and present the lifestyle, products, fashion updates  infornt of you through this blog.
As a blogger, we love to travel to new countries and places and love to try new things. We always provide genuine articles on our website after lots of research.  You can get all trending tips and updates by visiting our website can keep yourself connected with the modern world from our website.
If you're new here – enjoy our blog and videos! Lots of love. Editor, Coralldot
Meet our team
Supriya M. (Founder and Beauty Blogger)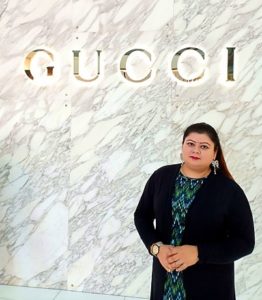 Supriya M is an Engineer by profession and fashion and beauty expert by passion. She is the Owner and Founder of Coralldot. She is a backpacking traveler, exploring some of the other corners of the world. She leads Coralldot on a daily basis by contributing articles, interacting with the team, collaborations with multiple brands and overall administration.
A. Dash (Co-Founder and Blogger)
Mr. A. Dash is an IT  and Management professional, Blogger, Writer, Editor and and excelent intellect who have attended many Global events,Conferences and fashion shows and a passionate traveller for lifestyle and discover new things in fashion and lifestyle. He is the Co-owner of Coralldot.
Hope you have a wonderful time with Coralldot. We will be happy to hear from you. Please drop in any suggestions/comments contact us from  http://coralldot.com/contact-us/  page.