In this article we  are going to review one of a very popular brand named as Citra and it's products. If you looking to but Citra natural white uv aura then you must read today's topic Citra natural white uv aura review
Citra natural white uv aura review
Hii everyone, We hope you have been perfectly fine and we know you are following our blog Coralldot.com regularly. If not then please do it and follow us.
Here we always try bringing very useful fashion updates, unbiased product reviews, interesting topic about the health especially for all the beautiful girls and ladies.
So lets start today's topic Citra natural white uv aura review.
Recently I was at Bangkok and it was a very sunny day. I forget to bring my sunscreen in my bag pack.
That's why I was checking some of the best sunscreen lotion in Thailand so that I could buy it.
During this I saw this very cute looking product from the Citra. It's one of the famous cosmetics brand in Thailand and has many products.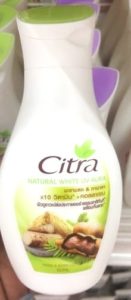 Product description
Citra brings to you potent natural ingredients, boosted with powerful actives to deliver never before seen fairness results and complete protection from the sun.
Fresh Tamarind with Vitamin C for natural glowing skin. Thanaka + UV Filter keeps skin cool and protected from the sun. x10 Vitamin + Collagen for soft and supple, even-toned skin.
Ingredients of Citra natural white uv aura
Water, Stearic Acid, Butyl Methoxydibenzoylmethane, Isopropyl Palmitate, Glyceryl Stearate, Mineral Oil, Ethylhexyl Methoxycinnamate , Niacinamide, Hydrolyzed Collagen, Sodium Ascorbyl Phosphate, Tamarindus Indica Extract, Glycerin, Tocopheryl Acetate, Titanium Dioxide, Limonia acidissima Extract,  Dimethicone, Triethanolamine, Phenoxyethanol, Perfume, Carbomer, Cetyl Alcohol, Methylparaben, Glutamic Acid , Mica, Propylparaben , Disodium EDTA, Sodium Hydroxide, Isopropyl Myristate, BHT, Butylene Glycol, Sodium Benzoate etc.
Read more: 17 Best Benefits Of Tamarind Juice For Skin, Hair And Health
How to use?
Take a portion of this lotion on your hand and massage it gently over your face, hand, neck and legs also if if is expose to sun.
You must avoid the eye areas.
Packaging
It has a very interesting and cute looking plastic bottle. It'sa non transparent bottle. IT hasa wide flip cover on the top.
It has a fatty base and very cute looking bottle and very easy to carry on hand. The Brand "Citra" is written in dark purple colour and a image of green leaf is on it.
At the back side you could also see the logo once again and all the image of natural products used in this and instruction in Thai language and the ingredients sin English language.
The over all packaging is very impressive and eye-catching for me.
My experience after using Citra natural white uv aura
It has 3 basic natural components like Tamarind, Thanaka  and Collagen. The fresh Tamarind could reduce or remove common acne or chickenpox scars from your face.
It's an excellent source of source of vitamin B, vitamin C, Potassium, magnesium which is very useful for your skin.
Thanaka powder for skin whitening: It most used as a ayurvedic remedies and it is very useful for your skin whitinign.
It 's a very rare availability product and made of a type of wood that is native to Burma.
Collagen is am important component  of our skin it plays a role in strengthening skin and reduces the wrinkle and dryness. It's also used as a antiaging formaulla.
Though there are various chemical sin the product but the best part is the use of Tamarind, Thanaka  in a skin body and skin lotion.
I feel it not very sticky and oily after using this and it perfectly mix with with my skin and fell soft and refreshing.
The smellsis also very good . You could smell the Tamarind. It's a product of Unilever.
Also read: Boots cucumber 3 minute mask review
What I liked most
Easily available.
Natural products like Tamarind and Thanaka  used in the lotion
Beautiful and cute looking bottle.
Perfectly mix with my skin.
What I disliked
It's available on a non transparent bottle.
Not a complete natural product.
Coralldot  rating: 4 out of 5
Will I repurchase and recommend this?
Definitely yes. During the summer you could definitely use this and you can buy it very easily at all local supermarket especially if you live in Bangkok and nearby cities.
Final words
This article is all about the Citra natural white uv aura review. I have explained the details of this product and shared my experience with you and the ratings of Coralldot review team.
Hope you have liked this article. I will happy to read your comments about our topic and articles in the comment section below. So do not forget to comment.
Are you using the Citra natural white uv aura ? Please share your thoughts on this or do you recommend this to others also?
Thank you for reading this post. Please follow us in instagram, Twitter, Facebook  for more updates regularly. This is Supriya M, Editor and Blogger say you thank you. See you in another article soon.