Hello, beautiful. Who doesn't desire radiant and glowing skin? So let's start today's topic Face packs for glowing skin. Models and actors use makeup to achieve that look on the screen.However, we need it in real life too, no matter what our skin color is. After a tiring day at the office, when you have to go to a party, you need something to instantly perk up your complexion. Lets start today's topic
Face packs for glowing skin
You need a power dose to brighten up your complexion for glow and fairness. You can always beat up a good old face mask at home but homemade face masks work over time.
They do not give you immediate glow, but on the regular application, will provide you a glow to last a lifetime. But we sometimes need instant glow so that we can lighten up the entire party, don't we? Worry no more. We are here for the rescue.
Here are some face masks and sheets that will brighten up your skin and make them glow instantly.
Good Vibes Papaya Glow Face Mask:
Pamper your skin with the goodness of papaya and get it soft and supple.
Papaya contains certain enzymes that can diminish scars and blemishes.
It also deeply nourishes your skin, removes sun tan, controls acne break-outs and reduces the appearance of wrinkles.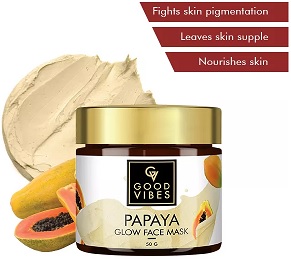 All you have to do is scoop out granular goodness through your gentle fingers and smoothly massage it on your cleansed face.
Let it rest for 10 minutes then clean it with warm water and you are ready to shine brightly.
Good Vibes Rose Hydrating Face Mask:
Our skin often looks dull because of the lack of moisture.
You can now hydrate your skin from within using the goodness of rose.  Rose extracts deeply moisturize and hydrate your skin while the antioxidant properties of rose help to strengthen skin cells and regenerate skin tissues.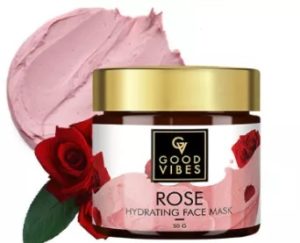 It also gently cleanses your skin and clears dead skin cells, metabolic wastes and oils that clog your pores.
Just clean your face and apply the mask. Wash it with water after 10 minutes and feel the glow.
Also, read
Anatomical Anti-Blemish Face Mask:
Another reason for dullness are clogged pores.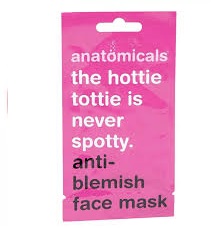 As you must have heard the saying "What doesn't breathe never glows".
That includes your skin as well. Clogged pores do not let your skin breathe and that makes your skin dull.
This anti-blemish face mask cleans clogged pores and makes your skin glow with 10-15 mins. Just apply the mask and feel it unclog your pores slowly.
O3+ Purifying Sulfur Cooling Facial Masque:
Now let us discuss another Face packs for glowing skin enriched with organic willow bark and mint, this mask refreshes the skin by digesting dead unhealthy cells and preventing clogged pores.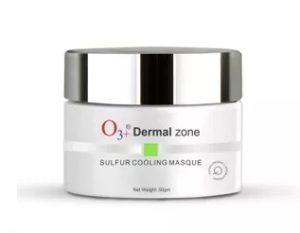 It prevents future acne breakouts and reduces the appearance of acne marks while controlling excess oil production.
It is a natural, fast acting, antiseptic & anti-bacterial product. It also has the property of calming & soothing the skin.
O3+ Sulfur cooling mask gently cleanses your skin to the core and brings out a radiant glow.
Biotique Bio Milk Protein Whitening & Rejuvenating Face Pack:  
This whitening and nourishing pack are blended with pure extracts of Milk Protein, Wheat germ, Almond oil, Honey, and Seaweed to moisturize and revitalize the skin.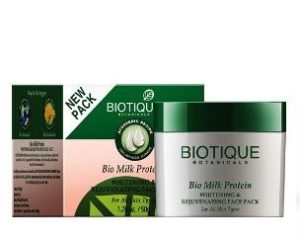 It eases away wrinkles and lightens skin for a visibly fairer, smoother, rejuvenated complexion.
Milk Protein is nature's moisture booster and lightening elixir. It is a rich source of vitamins and calcium to replenish skin energy.
This face pack is enriched with the blend of milk protein & almond oil which has anti-aging properties and smoothens and rejuvenates your complexion in a jiffy. What's more, this face pack is organically pure & preservative free.
L'Oreal Paris Pure Clay Mask:
This is a range of three masks which have different uses. Our skin is not uniform throughout our face.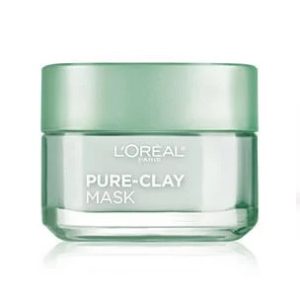 Certain portions of our skin are oily while certain are dry and certain portions have pores. You can use a combination of these three masks or just one to treat all or one portion of your skin. The three variants in this range are
L'Oreal Paris Pure Clay Mask with Charcoal
L'Oreal Paris Pure Clay Mask with Eucalyptus
L'Oreal Paris Pure Clay Mask with Red algae



The first mask is a black mask with charcoal in it that removes dirt from clogged pores and brightens up the dull skin. The second mask is a green mask that contains extracts from Eucalyptus which removes excess oil and dirt from the skin to give a more matte look that stays for a long time. The third one is a red mask, because of the use of red algae in it, which smoothens out rough skin and exfoliates the skin to give a more polished look. So you can also use these Face packs for glowing skin.
So there you have it. Our favorite face packs for glowing skin that will brighten up your face instantly. Use it on a gender-no-bar basis to get that bright and glowing look that can turn heads. But always remember, these masks only make you glow from the outside whereas your real glow comes from your confidence.
So use these masks and do let us know in the comments section below which one suited you the best.
Please follow us : https://www.instagram.com/coralldot